Ridgway Pig Beer
Driven by a passion for all things beer. Inspired by the coolest chap we've met. Meet Arthur, Arthur Ridgway, the inspiration behind our brand-new range of Rigway Pig Beers.
Dangerously cool. And he knew it. Arthur Ridgway (a.k.a. Swiss Farm's first ever breeding pig) was renowned back in the day. Big, bold, and massive in character, Arthur was one of our founding fathers when we began our 50-year-old-journey back in 1972 – or so he thought! A massive foodie who ruled the roost, Arthur, in many ways, sums up our exclusive range of small-batch, craft beer perfectly. He was legendary.
Brewed and bottled exclusively for Swiss Farm by the award-winning Redchurch brewery.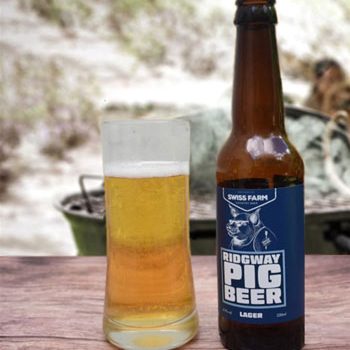 Lager
Our new lager is made with American and German hops, both of which complement each other perfectly. With a malt base giving subtle, sweet notes, it's well rounded, wonderfully refreshing, and perfect for big family BBQs this summer.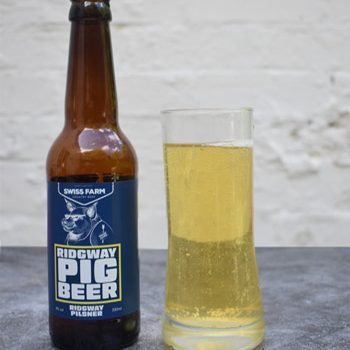 Ridgway Pilsner
Traditional yet refreshingly modern. Brewed using a traditional German malt base, our Stratford Pilsner also has British hops giving this popular brew a sweet, biscuity flavour profile and one that pairs perfectly with all meats. A pilsner with a delightful twist.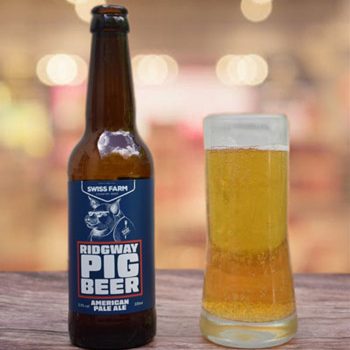 American Pale Ale
A beer as refreshing as they come. Made with a blend of wonderful American hops, our American Pale Ale has tropical fruity aromas and a dazzling citrus zing. A medium-bodied beer with passion fruit notes.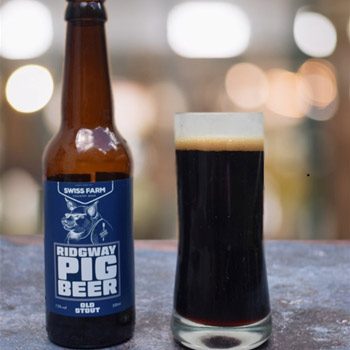 Old Stout
From chocolate and caramel to hints of vanilla and dried fruit, our Old Stout beer will take your tastes buds on an exquisite cold-brew journey. Velvety bodied and wonderfully complex, it's a beer ideal for hearty Swiss Farm meals. If you like steak or roast beef, old stout is the perfect accompaniment.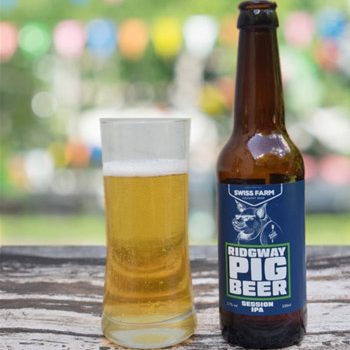 Session IPA
A low abv IPA and you wouldn't even know. Beautifully golden and filled with wonderful hops, this Session IPA has a sweet malty base and is perfectly balanced. Incredibly drinkable and a great option if you're driving to BBQs with friends and family this summer.

Come and visit us and see how you can start saving
Our locations