Ridgway Pig Ciders
Crafted in the scenic Worcester countryside, our new and exclusive range of Ridgway Pig Ciders are the perfect summer add-on to our wonderful BBQ meats. From strawberry and lime to traditional sweet apple, it's a cider range packed with exciting flavours and flavour combinations so good, you're taste buds won't know what's hit them. Slowly fermented with the finest ingredients, each flavour is easy drinking, wonderfully complex, and the result of over 3 years hard graft to bring you a cider range just like our meat – quality and delicious. We say hard graft, but it's been tremendous fun!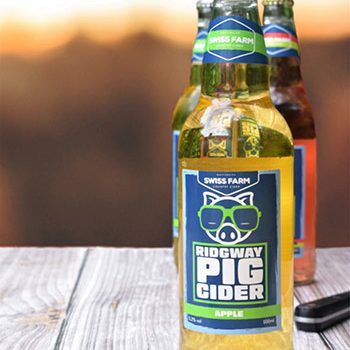 Apple
An apple cider as palate-pleasing as any, this is one all cider drinkers will love. Fermented apple juice gives our traditional apple cider a smooth, well-rounded taste, and culminates with a wonderful apple nose. Superbly refreshing and perfect with our Real Ale & Apple Specialty sausages.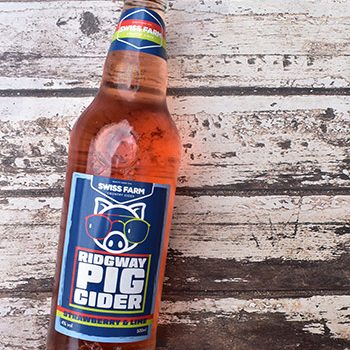 Strawberry & Lime
A flavour combination so enticing, we almost wanted to make it into a summer sausage. Made from fermented apple juice with hints of strawberry and lime, this sweet, thirst-quenching cider has a delightful crushed-strawberry nose, along with subtle, zingy hints from the lime.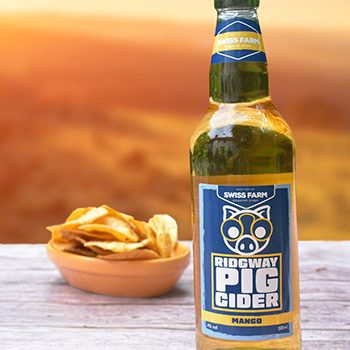 Mango
Smooth and sophisticated, this is how our sweet, well-balanced mango cider has been described. And it couldn't be more apt. Easy drinking and the perfect beverage for sizzling meat under sun, this sweet, appley-mango tasting cider has everything one looks for in cider. It's sweet, delicious, and full of Swiss Farm quality.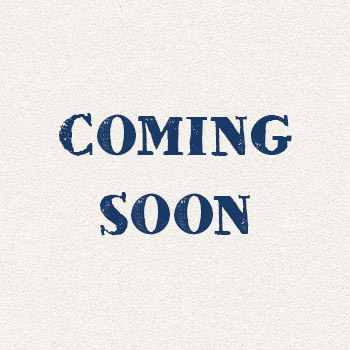 Pear
Made from fermented pear juice, our pear cider has a well-rounded flavour profile thanks to the delicate and superbly subtle notes from the pear juice. Sweet, sparkling, and perfect for BBQ fun under the sun with family and friends.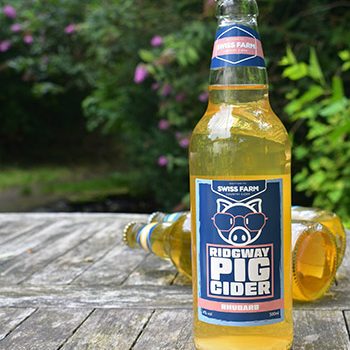 Rhubarb
Crafted in the English countryside. This delicious rhubarb cider has a tastebud stirring blend of fermented apple juice and rhubarb juice. And the result? A sparkling beverage that's tangy, sweet, and simply sensational. Fresh pressed cider at its finest. The taste of the English countryside.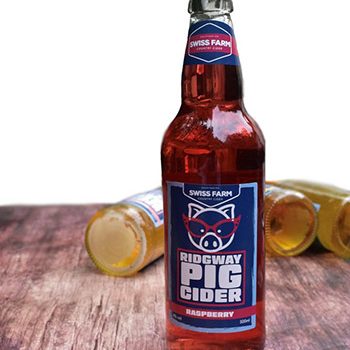 Raspberry
Subtle tang from raspberry. Sweet notes from the freshly pressed apples. Our unique tasting raspberry cider has a medium-sweet complexion which takes you on a journey from sweet to tang. With a delightful red complexion, it has a bite to it. And it's great! Apple and raspberry which is an awesome flavour combo.

Come and visit us and see how you can start saving
Our locations