Chutneys
Crafted in small batches and made using quality ingredients, our chutney range is just like our range of sausages – there's traditional flavours, as well as exotic, innovative flavours to choose from. Whether you're after a sweet mango chutney to add to your spicy homemade curry, or a hearty chutney to compliment your cheeseboard, our range of chunky chutneys will meet all your culinary needs.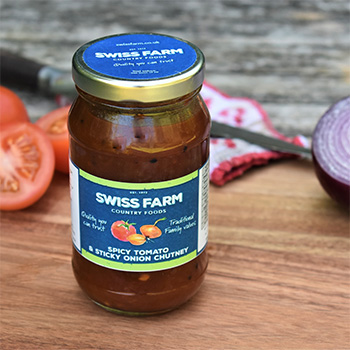 Spicy Tomato & Sticky Onion Chutney
A wondrous blend of spicy and sticky, this tomato and onion chutney is freshly made with ripe tomatoes, tangy onions, and delicious served with cold cuts, homemade pork pies, and can even be spread over drumsticks or ribs as a fun glaze.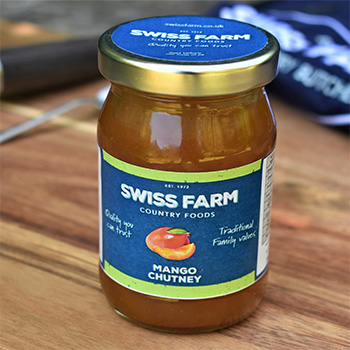 Mango Chutney
Crafted using chunks of sweet, ripe mango, this chutney is the perfect accompaniment to all your favourite Indian curry dishes. It's lightly spiced and utterly moreish. Curry nights are looking good.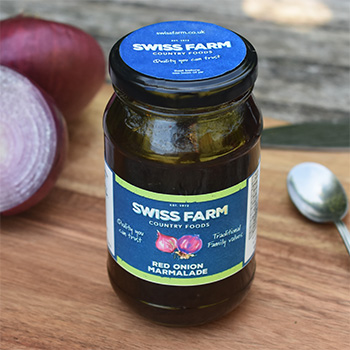 Red Onion Marmalade
Sticky and utterly delicious, our red onion marmalade has a deep flavour profile thanks to the rich red onions and carefully sourced seasonings. Terrific spread over sizzling steaks, and out-of-this-world when paired with our prime steak burgers.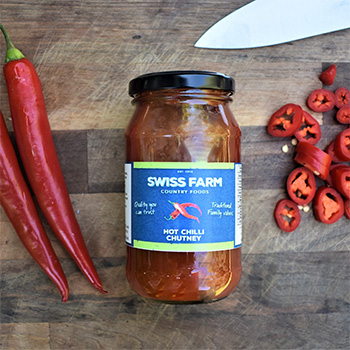 Hot Chilli Chutney
A kick as good as it tastes. This spicy chutney ticks all the boxes for chilli lovers. Made with juicy tomatoes and spicy chillies, it's tangy, tasty and sure to take your taste buds on culinary adventure. Try adding to meaty sandwiches or as a dipping sauce for homemade chicken tenders.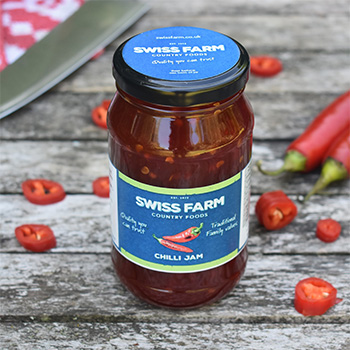 Chilli Jam
For those who love a bit of heat, you're going to love this sticky, spicy jam. Made with finely chopped chillies, it's a great with roast pork and equally delicious stirred into pasta sauces for a sweet n' spicy kick.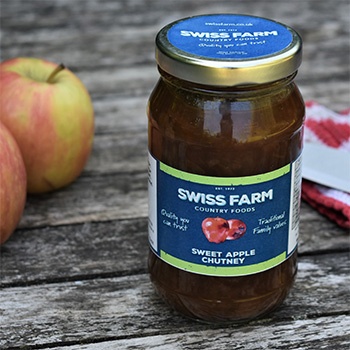 Sweet Apple Chutney
Chunky and ridiculously tasty, our sweet apple chutney is a terrific all-rounder. Made with Bramley apples, it's the perfect chutney for roast pork dishes or as a side for your post-roast cheese board. With soft, sweet apple chunks, it's also great as a side for our pork & apple flavoured sausages.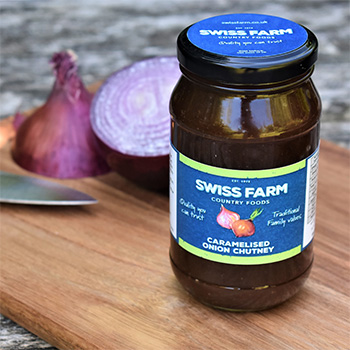 Caramelised Onion Chutney
Made with fresh onions and a unique blend of spices, our caramelised onion chutney spends hours slowly cooking, absorbing all the great flavorous it's cooked with. Amazing with traditional bangers and mash (try our original JUMBO pork sausages for that!) or homemade, crispy sausages rolls. Delicious.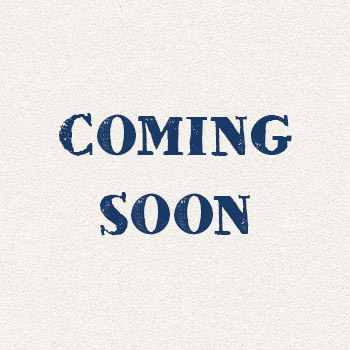 Real Ale Chutney
If you've tasted our real ale & apple specialty sausage, you'll know we like a good amount of ale! The perfect garnish to beef dishes such as beef and ale pie. It's also terrific as sausage dip, or just eaten out of the jar. You can't go wrong.

Come and visit us and see how you can start saving
Our locations