Cooking Sauces & Marinades
From BBQ rib sauces inspired by the arid lands of Texas to spicy Indian curries and herby Italian sauces, our range of cooking sauces and marinades are made in small batches using real ingredients and guaranteed to send your taste buds on a culinary voyage. With traditional and vibrant flavour combinations to choose from, home cooking just became fun, tasty, and ridiculously convenient!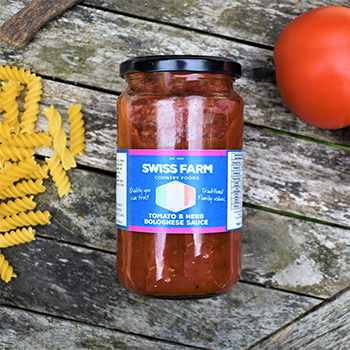 Tomato & Herb Bolognese Sauce
Made with tomatoes and Italian style herbs, this sauce is wonderful for a quick bowl of spag-bowl. A herby-flavoured friend to original bolognaise pasta sauce.
Bolognese Pasta Cooking Sauce
Made with ripe, fresh, and beautifully red tomatoes, this tomatoey bolognaise sauce has all the great flavours one wants from a homemade bolognaise pasta sauce, but without the all the hassle of making it yourself. A taste of Italy and sensational when paired with our famous lean steak mince.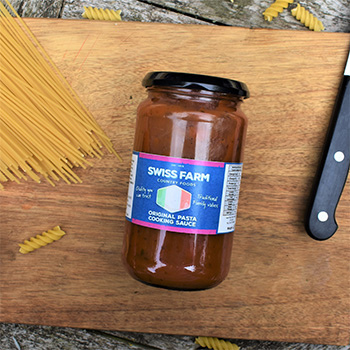 Original Pasta Cooking Sauce
A sauce for all your pasta needs. Rich and wonderfully flavourful thanks to ripe tomatoes and carefully selected herbs, it works fantastically for lasagne, ravioli, and is a sauce the whole family will love.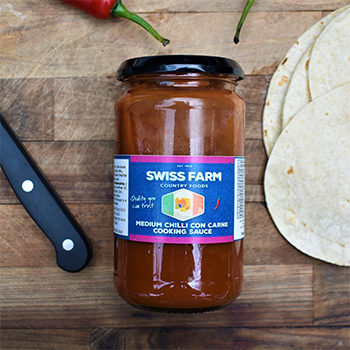 Medium Chilli Con Carne Cooking Sauce
A salivating-inducing chilli con carne sauce that's not too hot, not too mild, yet absolutely bursting with spicy tomato and pepper flavours. Wonderful when paired with our delicious steak mince – and it's so simple to do. Just chuck over cooked mince and simmer away. A Mexican feast with minimal cooking.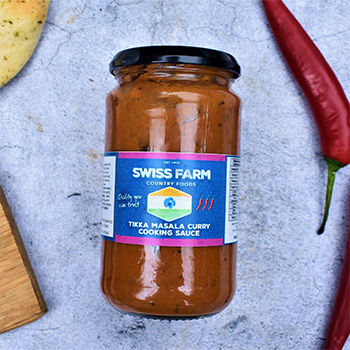 Tikka Masala Curry Cooking Sauce
Our traditional tikka masala curry sauce has hints of heat and a strong, warming flavour one loves with this traditional curry dish. Made with tomatoes and a blend of herbs and spices, it's a dish usually added to chicken and one that pairs perfectly with our sweet mango chutney and our legendry, large English chicken fillets.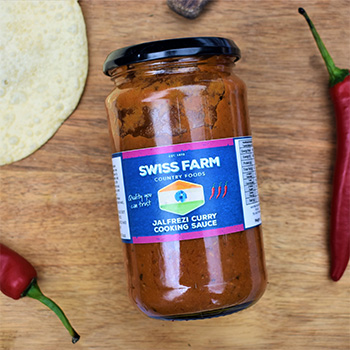 Jalfrezi Curry Cooking Sauce
Rich in flavour and medium in heat, this Indian curry sauce is made using a tomato-based sauce, as well as peppers, coconut and coriander. A cooking sauce that goes great with chicken, beef and lamb.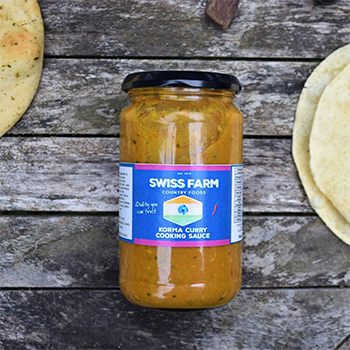 Korma Curry Cooking Sauce
Creamy and utterly delicious, this korma curry sauce is as good as any, and with notes of aromatic spices bursting with each bite, it's ideal for an easy, weekday curry night. Perfect with your favourite Swiss Farm diced meat, and one you can get creative with if you choose! For a bit of crunch, try adding chopped peanuts or almonds.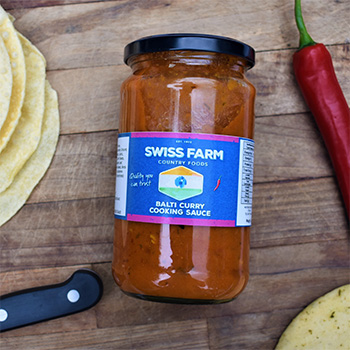 Balti Curry Cooking Sauce
With a rich tomato base and wonderful hints of peppers, coriander and cumin, our Balti sauce is authentic and totally delicious. Low in sugar, bursting with Balti flavours, it's amazing with chicken and beef.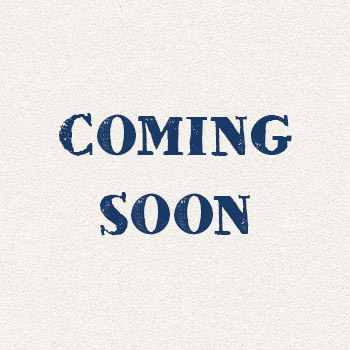 Beef & Ale Casserole Cooking Sauce
Designed for slow cooking and exceptional with our lean diced beef, this hearty sauce is made with tomatoes, carrots, and selected herbs. A great option for hassle-free beef and ale casseroles and a sauce that's perfect with any of our exclusive Ridgway Pig Beers. Slow cooking was never so easy.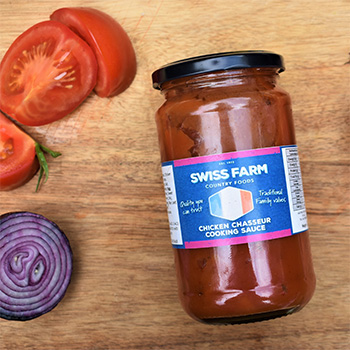 Chicken Chasseur Cooking Sauce
A French dish typically made with chicken legs, our chasseur sauce is crafted using tomatoes, white wine, mushrooms, and authentic herbs and spices. Inspired by flavours of France, it's a cooking sauce packed with tasty flavours, and a dish where chicken legs are typically used.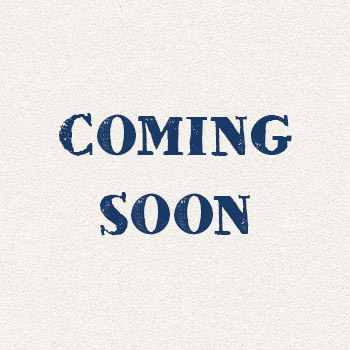 Cracked Black Peppercorn Sauce
Creamy goodness crafted for steak. Whether you fancy a tender ribeye steak, a juicy sirloin steak, or a good ol' bit of rump, our cracked black peppercorn is ready in minutes and exquisite poured over any steak. The hard bit is choosing which steak!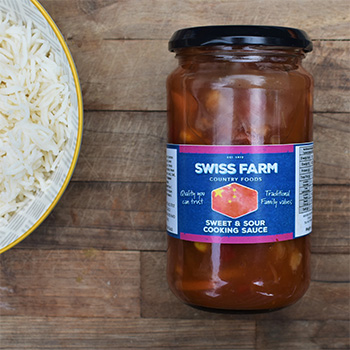 Sweet & Sour Cooking Sauce
A traditional Chinese sauce made with coriander, ginger and chillies, our sweet and sour cooking sauce is ideal for chicken, beef, pork stir-fries, or just as a sweet marinade and dip. It's versatile and designed so you can get creative with your oriental dishes.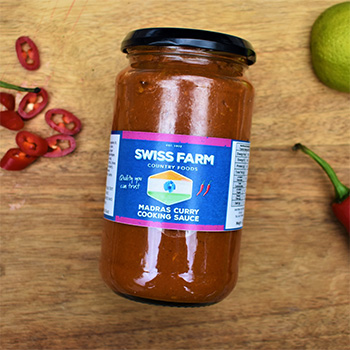 Madras Curry Cooking Sauce
A rich tomato base with a blend of spices makes this madras curry cooking sauce tasty and spicy! If you like a kick to your curry, you'll love this madras curry sauce. Try with beef, chicken, pork, or lamb.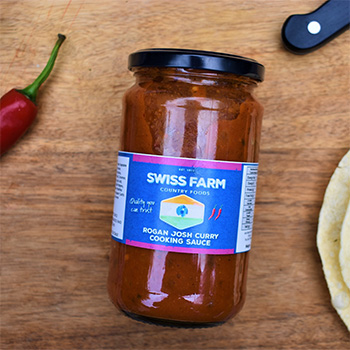 Rogan Josh Curry Cooking Sauce
Full of flavour and ready in no time, this Rogan Josh curry sauce is a medium heat curry with a blend of peppers, onion, and traditional spices. A sauce originating from the Kashmir region of India where lamb is the traditional meat used.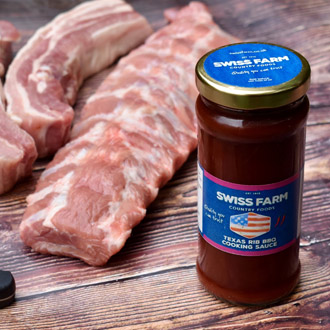 Texas Rib BBQ Cooking Sauce
We don't just sell Texas-inspired BBQ sauces - we go there. And that's exactly what Dot Ridgway's Son and Grandson, David and George, have done on numerus occasions. A place where Cowboy hats and smoked brisket go hand-in-hand, David and George's culinary adventures have taken them all over this BBQ-loving state and beyond, and it was driven by one thing – to bring some of that Texas BBQ back to rural East Anglia. Smoky, tangy and with a subtle kick, our Texas Rib BBQ sauce has become a staple in the Swiss Farm HQ. A great marinade or cooking sauce. Try smothering over baby back ribs, pork ribs or your favourite BBQ meats.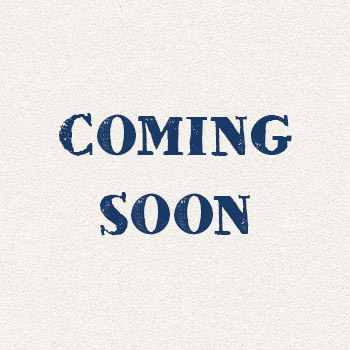 Spicy BBQ Sauce
BBQ and Swiss Farm – it's something we've been passionate about since we opened our doors way back in 1972. With gently heat and hints of smoke, this spicy BBQ sauce is everything we love about BBQ flavours. Made with ripe tomatoes and an array of spices, it's amazing added to diced chicken, pork, or beef, as well as drumsticks, porkchops, and one of our favourite BBQ meats, ribs. Delicious and incredibly versatile.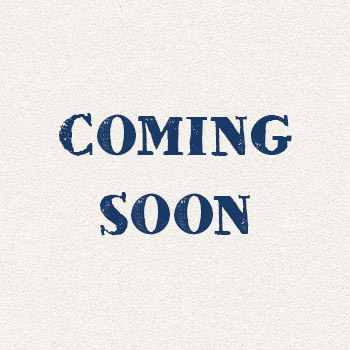 Hot & Fiery BBQ Cooking Sauce
Packed with plenty of spice, but not too overpowering, this BBQ cooking sauce is big in heat and flavour. Made with a delicious tomato base, our Hot & Fiery BBQ cooking sauce is great for a quick dinner and can also be smothered over our meat as a slow-cook meat marinade.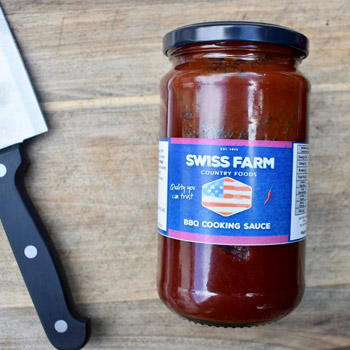 BBQ Cooking Sauce
A traditional BBQ cooking sauce perfect for a quick, BBQ-flavoured meal. Rich in flavour with plenty of tang makes it a cooking sauce the whole family will love. Great for easy weekday dinners and delicious added to chicken, pork or beef.
Pulled Pork BBQ Cooking Sauce
You've read that right – pulled pork cooking sauce. A sauce as mouth-watering as it sounds, our pulled pork cooking sauce has all the great flavours you love from this slow-cooked dish, but without the time it traditionally takes. Great with diced pork and a side of coleslaw. Equally great chucked over pork shoulder and slow cooked to perfection. You can't go wrong.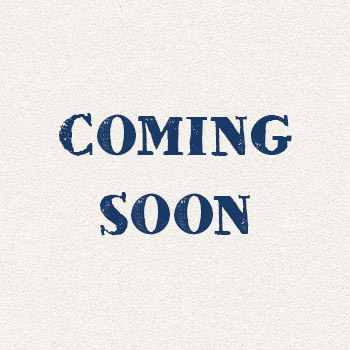 Hickory BBQ Cooking Sauce
Infused with delicious smoked hickory goodness, this BBQ cooking sauce is smoky and utterly brilliant. Now, we love smoking meats at Swiss Farm, but it's often an all-day job. This sauce, however, isn't. Delicious, convenient, and perfect added to pork, chicken and beef. Same smoky flavour without the hassle of smoking meat over hickory.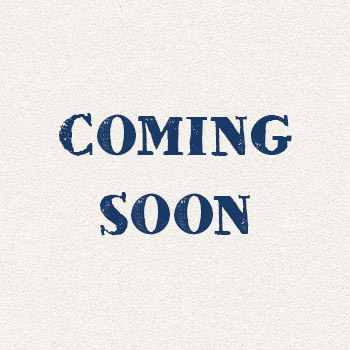 Beef & Steak Seasoning 100g
A dry rub designed to enhance the flavour of beef, this unique blend of herbs and spices is a great option if you want to boost the flavour of steaks or slow-cooked beef joints.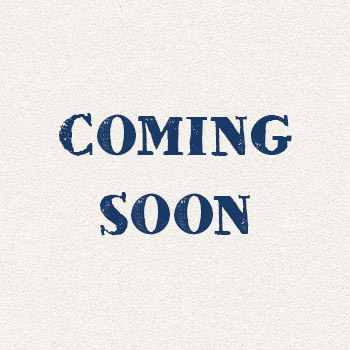 Lamb Seasoning 100g
Sunday lunch just got even more awesome. Crafted specifically for lamb, this seasoning is great sprinkled over one of our whole legs of lambs.

Come and visit us and see how you can start saving
Our locations