Conserves, Curds & Honey
Whether you fancy a sweet strawberry conserve, a citrusy curd or just a good dollop of sticky honey, our wide range of country jams, curds, and honey are crafted using real ingredients, deliciously sweet and built upon traditional family values.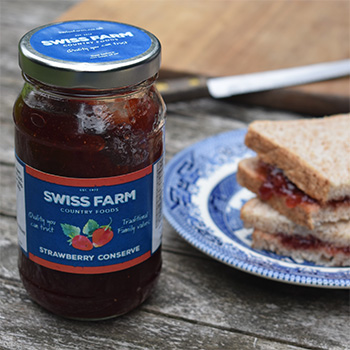 Strawberry Conserve
A taste of British summer throughout the year. Made with real strawberries and persevered the way Dot did, over 50 years ago.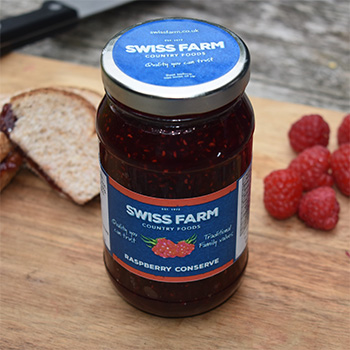 Raspberry Conserve
A perfect addition to your breakfast table. Equally perfect for a scrumptious afternoon tea or breakfast. Real raspberries. Real flavours.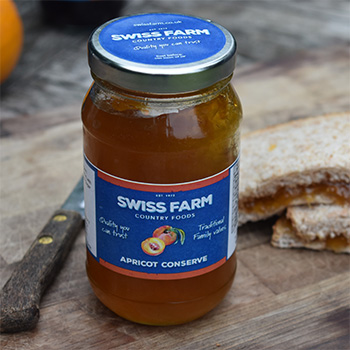 Apricot Conserve
Sweet, delicious, and wonderful for fun afternoon bakes or as a dessert topping. Oh, it's also amazing smothered over our smoked gammon joints. Apricot glazed gammon - give it a go.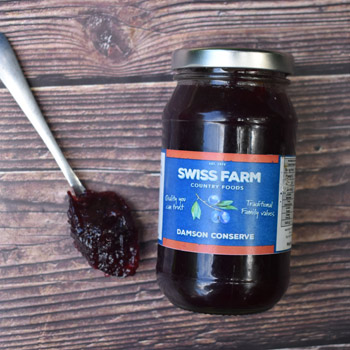 Damson Conserve
Wonderfully rich and perfect spread over buttery toast, our Damson conserve is a great way to spice up your morning brekkie.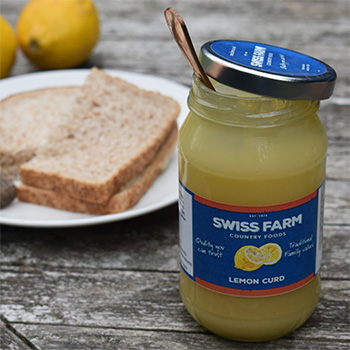 Lemon Curd
Soft, thick and beautifully creamy, our lemon curd has a delicious sweet lemony flavour and perfect spread on scones, in sandwiches, and over freshly baked pies and cakes.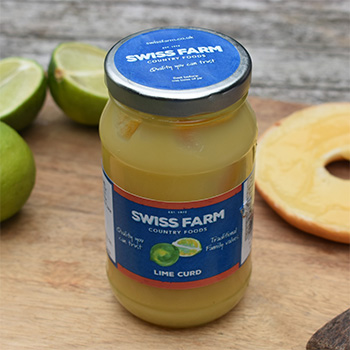 Lime Curd
Less citrusy than our lemon curd, but just as morish! Wonderfully thick and creamy, it's great on sweet bakes and spread in sandwiches.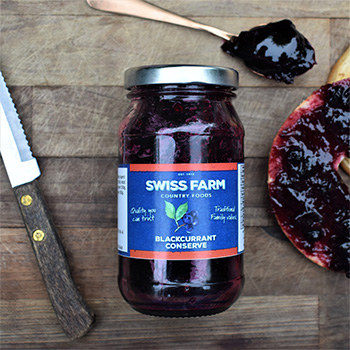 Blackcurrant Conserve
Bursting black current goodness, this rich, sweet tasting conserve is made with real blackcurrants and provides a great twist when spread over our smoked gammons and cooked – sweet and salty. Delicious.
Rhubarb & Raspberry Conserve
Two fruits giving a delightful taste of spring. The perfect conserve for spreading on toast, scones or the middle of sponge cakes.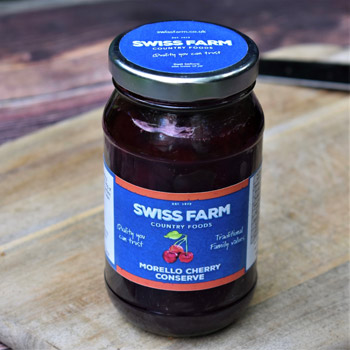 Morello Cherry Conserve
We didn't choose any cherry, we chose Morello cherries which give this conserve a wonderful dark colour, and one packed with a rich, tangy flavour.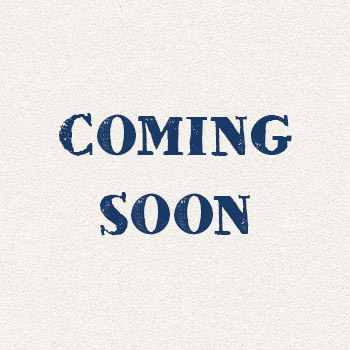 English Clear Honey
Pure English honey so sweet and sticky is amazing. Naturally delicious.
English Set Honey
Pure, natural English honey that's perfect for all sorts of sweet culinary creations. Try smearing over one of our roast gammons. It's exquisite.

Come and visit us and see how you can start saving
Our locations