Marmalades
Made to suite every taste, our marmalade range isn't just great over warm, buttery toast, it's also incredible spread over our smoked and unsmoked gammon joints. An easy and tasty method for sticky glazes, each marmalade is made from the finest citrusy fruits using traditional and exotic recipes. Thick-cut, bitter-sweet marmalades – enough said.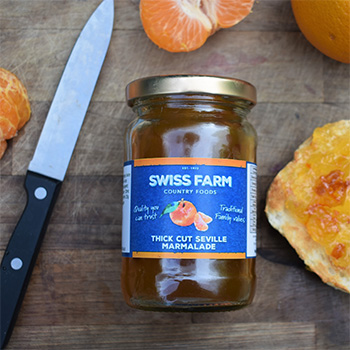 Thick Cut Seville Marmalade
Our rich, sharp and naturally sweet thick cut Seville marmalade is one for the marmalade connoisseurs. Made with tangy oranges and wonderful for both sweet and savoury creations.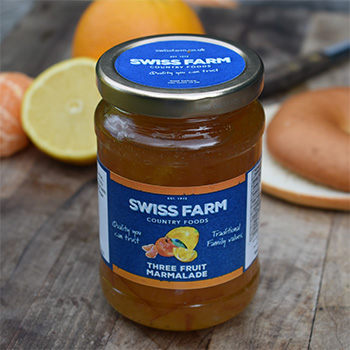 Three Fruit Marmalade
Orange, lemon and grapefruit are thickly cut to give you a marmalade bursting with fruity, citrus goodness. Spread on toast or smothered over a gammon, you can't beat this trio of flavour combos.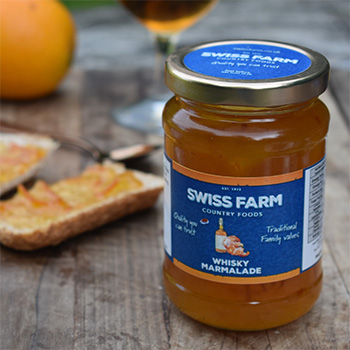 Whisky Marmalade
You read that right, whisky! One of our most exciting flavour combos, this fruity marmalade is made with oranges, real whiskey, and never ceases to excite our tastebuds.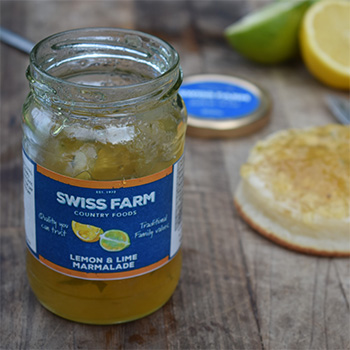 Lemon & Lime Marmalade
Citrusy and sensational, that's how our lemon and lime marmalade has been described. Lemony, limey, and perfect on toast and scones.

Come and visit us and see how you can start saving
Our locations