Thai Coconut Green Curry with Broccoli Rice
Rich in creamy coconut and packed full of nutrients, this Thai green curry is a great low carb option and super easy to make! To keep this low carb, we have added broccoli rice, but you could add cauliflower rice or brown rice if you prefer.
Serves 4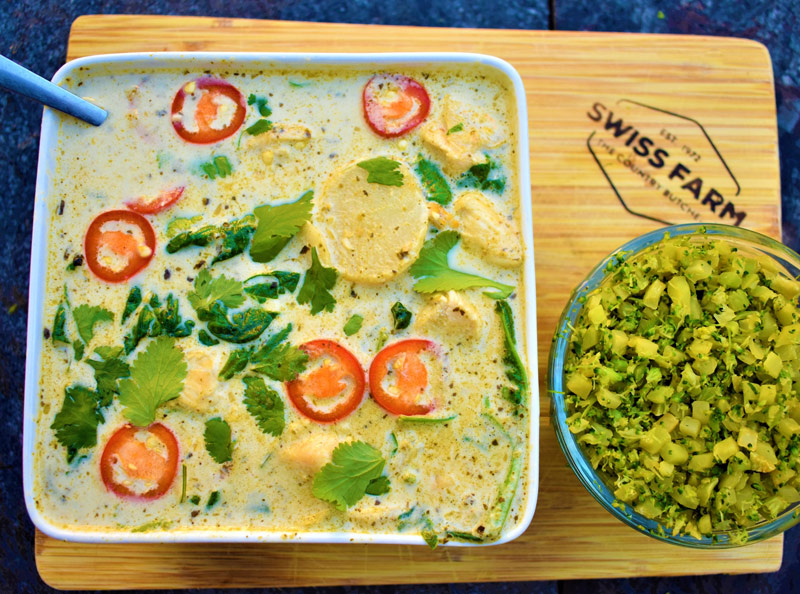 Ingredients
500g diced chicken breast
1 can coconut milk (400ml)
2 tablespoons green Thai curry past
1 can of water chestnuts (drained)
1 red chilli (sliced)
2 handfuls spinach
Fresh coriander to garnish
2 packets of Broccoli rice (most supermarkets sell this)
Coconut oil spray
Method
Heat non-stick pan and spray with coconut oil. Add diced chicken and cook.
Add coconut milk, green Thai curry paste, water chestnuts, spinach and mix well. Bring dish up to high temperature and reduce to simmer.
Once spinach has wilted, add sliced chillies and garnish with coriander.
Cook broccoli rice according to packet instructions and enjoy!