Peanut Butter & Chocolate Chip Pie
Peanut butter and chocolate chips…quite possibly the best dessert combinations ever! Sweet, salty and quite ridiculous…this dessert full of flavours, colour and talking points. It's not light in calories but boy is it good!
Serves 12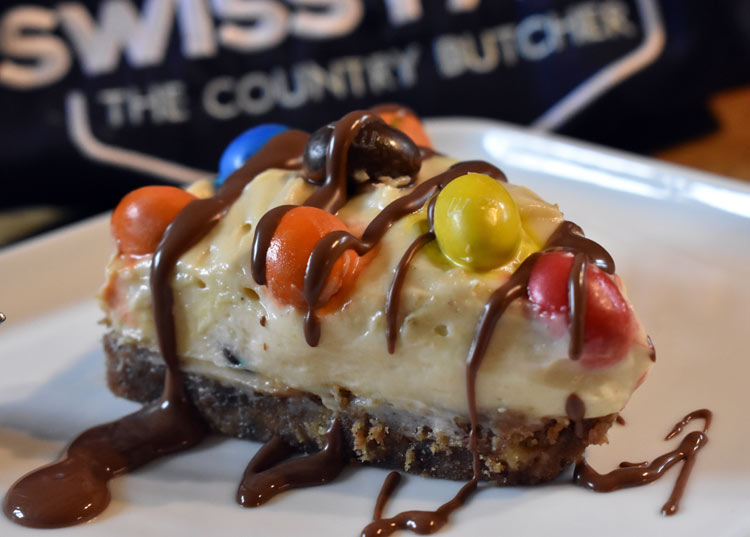 Ingredients
220g of your favourite chocolate chip cookies
40g butter (unsalted)
2 tbsp brown sugar
150g cream cheese
110g peanut butter
240g heavy whipping cream
½ cup M&Ms
1tsp vanilla extract
2tbsp choc chips
150g icing sugar
Method
Pre-heat oven to 200c
Crush cookies, leaving a few larger chunks. Add cookies to bowl and combine with sugar, mixing together.
Melt butter and to cookie mix. Grease cake tin and add mixture and press mixture firmly.
Add tin to oven and cook for 10 minutes. Once cooked, allow to fully cool.
Now, combine cream cheese, peanut butter, icing sugar, vanilla extract, and whisk for 2 min.
In a separate bowl, whisk cream until becomes thick and gently add to peanut butter mixture. Stir in choc chips and add to base.
Place M&Ms on top and put in fridge overnight (or until mixture has firmed up) and enjoy!