Plan a delicious home cooked roast
It's the perfect time to get the family together for a lovely home cooked meal. You may have your favourite meat that you wish to roast, but for this time of year we love lamb! Why not try lamb shoulder, or for a bigger family, roast leg of lamb?
If you're considering lamb shoulder, it is best to roast or braise the meat at a low temperature for up to four hours, to allow the meat tissue to break down, leaving it tender and full of flavour. We recommend cooking your shoulder with fresh rosemary and some garlic!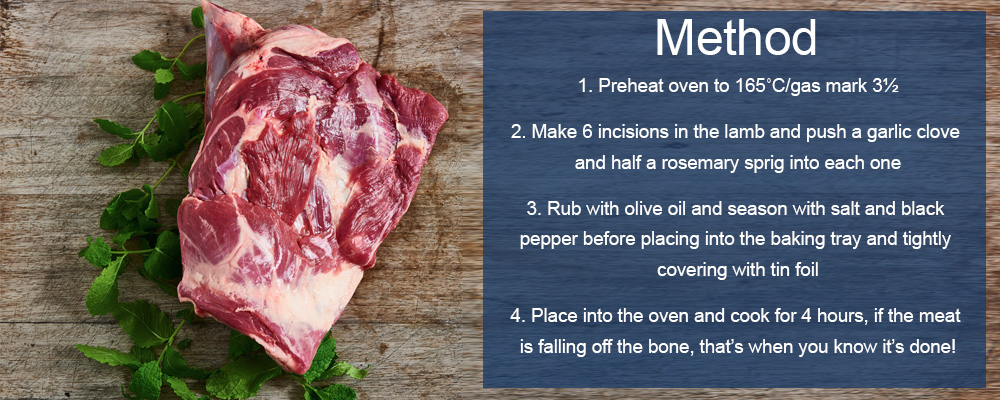 Maybe you've got a slightly larger family or would be happy with some leftovers? If so, then a leg of lamb is probably the better option. For a 2kg/4½lb leg of lamb, we recommend roasting your lamb in the oven for 1 hour and 30 minutes or until cooked to your liking, this is enough time to leave your lamb tender and beautifully flavoured. If you're not sure how long to cook your lamb for, when purchasing at Swiss Farm, just stop and ask the butcher before you leave!
Follow the instructions below to create your garlic and rosemary butter ready to pour over your lamb before cooking:
Peel the garlic cloves and grate them finely with a grater and place into a bowl with the butter. Strip the leaves off the rosemary stalks and chop finely, then add to the bowl with the garlic and butter. Season with salt and freshly ground black pepper and mash to a paste with a fork.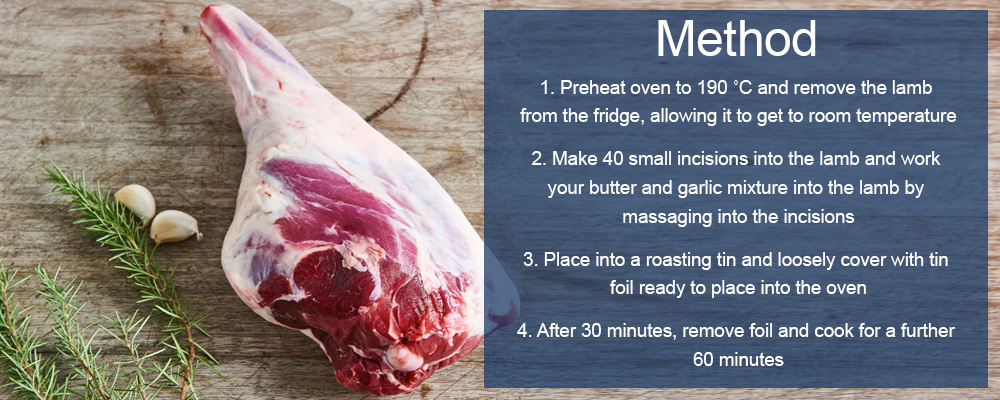 If you'd like to reserve your meat for Easter or would like more information contact us on 01473 785520, or why not come along and see our friendly butchers.