If you like coleslaw and spice, then you're going to like this recipe! Creamy, crunchy, spicy and full of flavour! It's simple to make and goes great with our cowboy bacon beans and our amazing cheese & jalapeño steak burgers!
Serves 8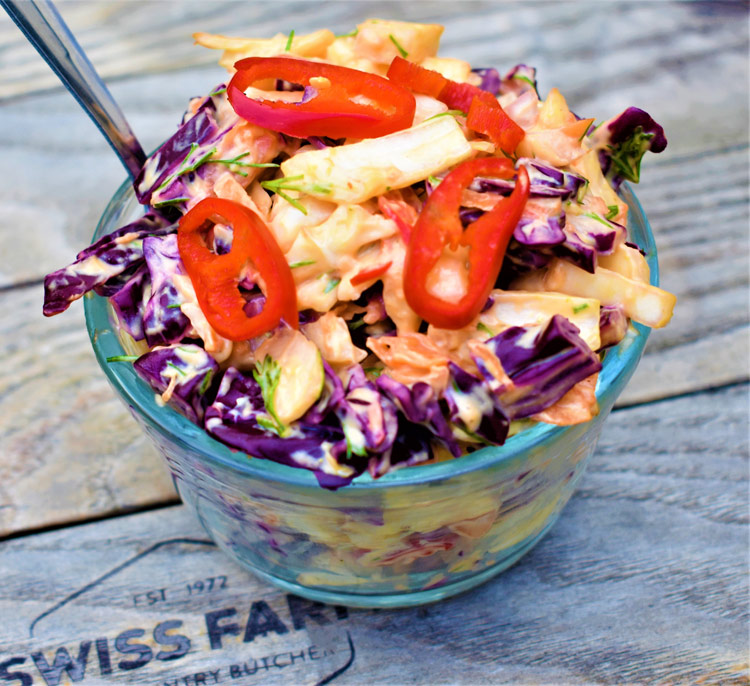 Ingredients
1/4 green cabbage, shredded
1/4 red cabbage, shredded
1 small carrot, grated
1/2 red onion, finely chopped
1 tablespoon cider vinegar
8 tablespoons mayonnaise
2 teaspoons yellow mustard
2 tablespoons chopped fresh dill
1 tsp cayenne pepper
1tsp chilli powder
1 diced red chilli
Method
Add cabbage, carrot and onion in a large bowl. In a separate bowl, whisk vinegar, mayonnaise, mustard, dill, chilli powder and cayenne pepper together in a jug and combine to cabbage mixture.
Season with salt and pepper and top with sliced chillies.