Steak, Ale & Mushroom Pie
Tender British beef combined with a crispy pastry crust, this steak & ale pie is a classic dish everyone will love. Beef and beer… it doesn't get better than that!
Serves 6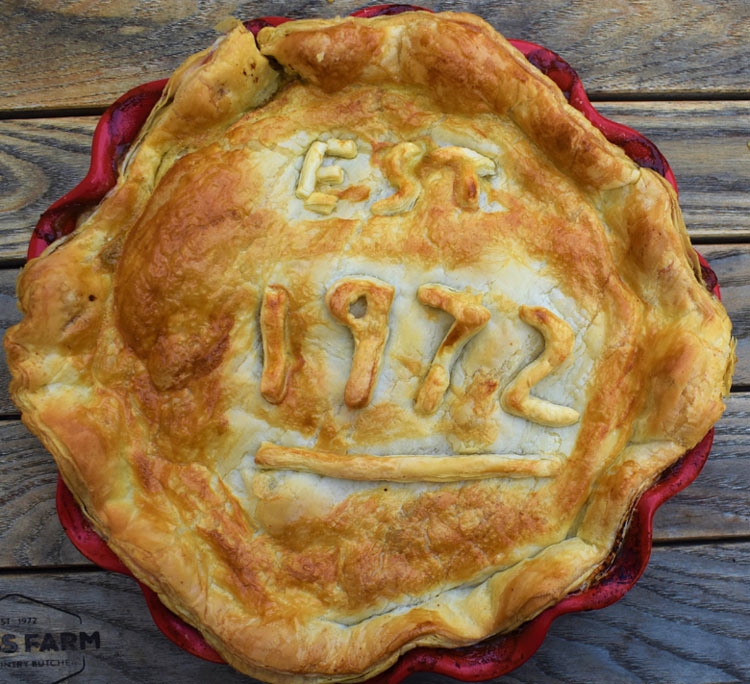 Ingredients
800g diced beef
1 bottle (400ml) British Ale (or your favourite!)
80g butter
25g plain flour (sifted)
2 garlic cloves (diced)
2 medium carrots (chopped)
2 white onions
150g baby button mushrooms
250g puff pastry (ready-made)
400ml beef stock
1 large egg
Salt and pepper (for seasoning)
2 sprigs of rosemary
Method
Pre heat oven to 200c
Coat meat with flour (a good way is to add the flour to the beef bag and shake well!)
Melt butter and add half to a pan. Heat and add meat, cooking until meat is golden brown and sealed.
Now add vegetables, ale, herbs and beef stock to pan. Bring pan to a boil and reduce to simmer for 1 ½ hours to 2 hours.
Once cooked, add remaining butter, seasoning and add content to oven proof dish.
Roll out pastry and place over the dish, folding sides (now is the time to get creative with pastry patterns if you desire!). Brush pastry with beaten egg and place in oven.
Bake for 20-30 minutes until pastry is a lovely golden brown.
Enjoy with some ale!