Swiss Farm's 'Berry Delicious' Yorkshire Pudding Dessert
Makes 6 Berry Yorkshires, serving 6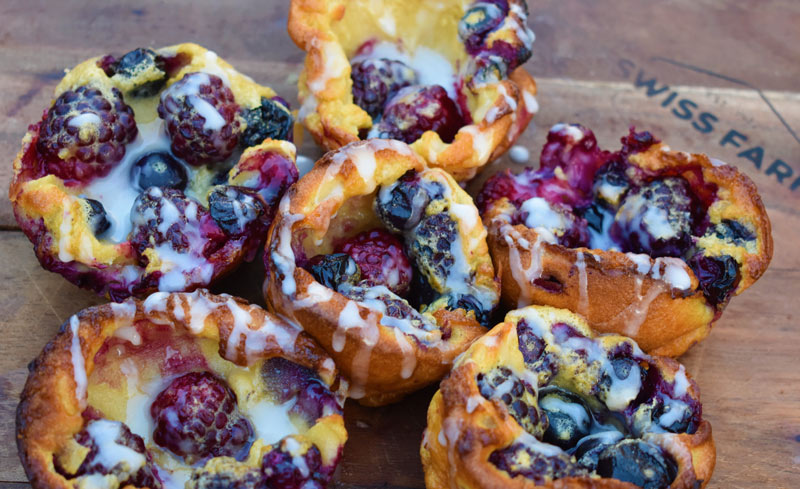 Ingredients
140g plain flour
200ml whole milk
25g butter
140g caster sugar
125g icing sugar
2 large eggs
1 egg white
2 tbsp vegetable oil
1 punnet of blueberries
1 punnet of blackberries
Method
Pre heat oven to 200c/fan oven or 220c/gas oven
Add butter and 100g of caster sugar to saucepan and gently heat unlit melted. Set aside.
Add egg white to mixing bowl and whisk until frothy. Add remaining sugar, butter mixture, eggs, milk, berries and sifted flour. Mix well and transfer to jug.
Add dash of oil to 6-bun tray and transfer to oven (until oil is piping hot). Once heated, carefully remove and add a large ladle worth of mixture to each hole. Now put tray back in oven and cook for 20min until golden brown.
Whilst Yorkshire are cooking, prepare icing sugar and add once Yorkshire are cooked and slightly cooled.