Know What's In Your Sausages!
20 Traditional Sausages for just £3.99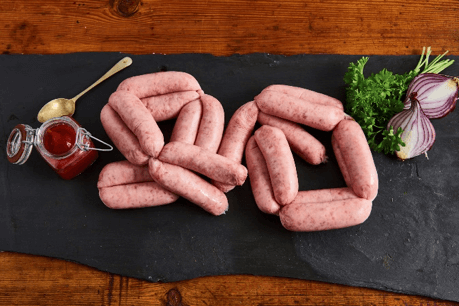 We pride ourselves on quality, and our sausages are no exception.
The pork that goes into our sausages come off English pigs which are hand cut and selected by our master butchers. The meat consists of mostly shoulder and belly which we believe contains the perfect mix to create the best flavour for our sausages.
Founder Dot Ridgeway was proudly serving the same sausage recipe back in 1972. Our sausages are freshly-made here on-site at Swiss Farm three days a week, to ensure you experience only the freshest product.