30 chicken wings for £5.00! – Offer Closed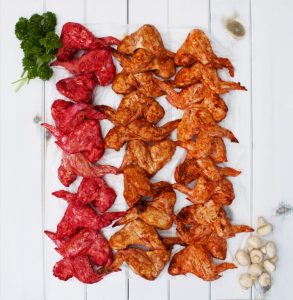 *This offer is now closed*
There's another great deal! Available Monday to Sunday throughout the summer, get 30 delicious chicken wings for just £5!
Whether you want to use these for your next family BBQ, or to cook up and add to a healthy salad for your lunch, it's a great deal that you just can't miss out on.
If you have any further questions about our special offers then please contact us on 01473 785520 to speak to one of our friendly butchers!