Meet the team:
Our manager: Kerry
Age: 35
Favourite food: Chicken
Years worked at Swiss Farm: 19 years
This is our lovely manager Kerry, Kerry has been here at Swiss Farm since September 1998! She started off serving customers and making sausages. Since then she has become a valuable member of the team and manger since 2015.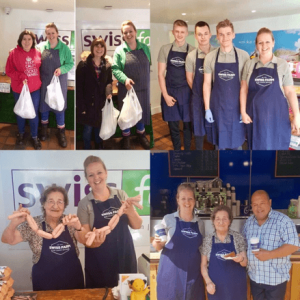 Kerry's favourite part of the job, which she loves, is making her customers happy. You'll find our very bubbly and friendly Kerry in the shop on a Wednesday, Thursday, Friday and Saturday.
At Home
When Kerry's not at work she loves spending time with her 3 children, making memories with her family and enjoying the time she gets with them.