New Coffee Stop at Swiss Farm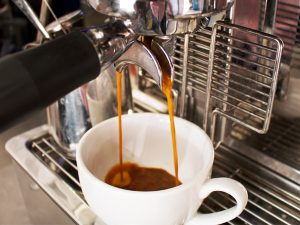 We are delighted to announce the arrival of our new coffee stop at Swiss Farm, open all week serving fresh coffee and delicious ice cream.
Our new coffee stop features our own special and unique blend of Swiss Farm coffee. After many hours with our roaster in chief Peter, tasting coffees from all around the world, we have created our very own unique blend to produce a delicious, aromatic and smooth cup of coffee that we think everyone will enjoy.
Roasted locally in small batches, this unique blend combines beans from Colombia and Uganda with very special Arabica beans from Sumatra in Indonesia to give the coffee its unique flavours.
Plus, you can access free WIFI at Swiss Farm every time you visit!
Come along to Swiss Farm and try our new blend of coffee for yourself, we'd love to know what you think!
OFFER BELOW NOW CLOSED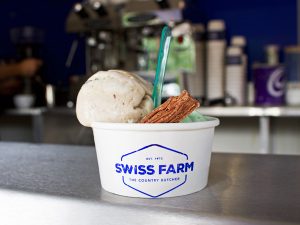 Free ice cream! Our new coffee stop also serves 6 beautiful flavours of freshly made ice-cream for you to choose from that the whole family will enjoy. Whether it's in a cone or a tub, with a flake or with sprinkles, you can have it YOUR WAY! Bring the family to Swiss Farm and treat the kids to an ice cream, each family gets one ice cream free of charge when you buy 3 or more!
Our coffee stop is open Wednesday to Sunday.
To be the first to hear about new products, special offers and competitions sign up for our e-newsletter.